Since its creation in 1995, the company Sonico Ltd has been looking for the right direction for establishing and improving their management, production structure and policy in order to reach the level and meet the standards of a contemporary European organisation. ...
1989

.

In 1989

Mr. Neno Nanev started his activities with production of latchkey and other goods with the trading name "ET Key - Neno Nanev."
1992

.

In 1992

DB consortium Arsenal Kazanlak, Mr.Neno Nanev takes over management of Workshop 150 in the village of Rosovets. Two models of padlocks are produced there and, in 1993, a secret lock is added to the regular production.
2003

.

In 2003

new facilities for injection molding are installed in 2003; a machine with cold chamber casting up to 500 grams and a fully automated moulding machine casting zamac up to 350 grams.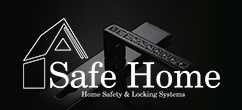 Sonico company guarantees its clients high-quality products and services at competitive prices. Following all the requirements of the rapidly growing market, we rely on innovative technologies to offer both variety and security. The development of our commercial activity provides an opportunity for a quick response from our side in order to reach the needs of our customers and satisfy every one of them. At last but not least, Sonico company, together with its employees, is completely open to forming loyal and professional relationships.
СОНИКО ООД е бенефициент по проект № BG16RFOP002-2.077-0572-C01 "Подкрепа за средни предприятия за преодоляване на икономическите последствия от пандемията COVID-19", който се изпълнява с финансовата подкрепа на Оперативна програма "Иновации и конкурентоспособност" 2014-2020, съфинансирана от Европейския съюз чрез Европейски фонд за регионално развитие и от националния бюджет на Република България.
Общата стойност на проекта е 85 880.00 лв., от които 72 998.00 лв. европейско и 12 882.00 лв. национално съфинансиране. Проектът е с обща продължителност 3 месеца – датата на стартиране на проекта е: 08.02.2021г.
Проектът е насочен към подкрепа за преодоляване на икономическите последствия от пандемията COVID-19. Основната цел е осигуряването на оперативен капитал за СОНИКО ООД за справяне с последиците от пандемията COVID-19.