Mision
Сонико - за нас - Мисия
about us
Since its creation in 1995, the company Sonico Ltd has been looking for the right direction for establishing and improving their management, production structure and policy in order to reach the level and meet the standards of a contemporary European organisation. ...
1989

.

In 1989

Mr. Neno Nanev started his activities with production of latchkey and other goods with the trading name "ET Key - Neno Nanev."
1992

.

In 1992

DB consortium Arsenal Kazanlak, Mr.Neno Nanev takes over management of Workshop 150 in the village of Rosovets. Two models of padlocks are produced there and, in 1993, a secret lock is added to the regular production.
2003

.

In 2003

new facilities for injection molding are installed in 2003; a machine with cold chamber casting up to 500 grams and a fully automated moulding machine casting zamac up to 350 grams.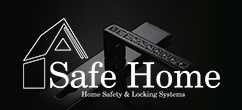 Our mission is to make the protection of the home available to everyone.
Thanks to the high-production technologies we create reliable products with high level of quality and security. We strive to satisfy in the maximum extent the desires and needs of our customers and to offer them solutions which price are closer to the market price. Thus we provide a place of a leader on the Bulgarian market for locking systems and hardware. We meet the international requirements and European standards by introducing innovative methods to improve our existing products and expand the product range according to the market needs and demand.
Sonico supports and promotes the professional and personal development of the people in its team. Mission: To improve the competitiveness of our customers and partners by:
Distribution of products in Bulgaria and Eastern Europe.
Maintenance of a diverse range of products with different class of security consistent with the market prices.
Warranty service base.