Hypermarkets
Hypermarkets
about us
Since its creation in 1995, the company Sonico Ltd has been looking for the right direction for establishing and improving their management, production structure and policy in order to reach the level and meet the standards of a contemporary European organisation. ...
1989

.

In 1989

Mr. Neno Nanev started his activities with production of latchkey and other goods with the trading name "ET Key - Neno Nanev."
1992

.

In 1992

DB consortium Arsenal Kazanlak, Mr.Neno Nanev takes over management of Workshop 150 in the village of Rosovets. Two models of padlocks are produced there and, in 1993, a secret lock is added to the regular production.
2003

.

In 2003

new facilities for injection molding are installed in 2003; a machine with cold chamber casting up to 500 grams and a fully automated moulding machine casting zamac up to 350 grams.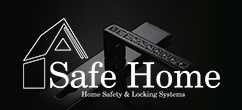 Influenced by the successful concept of the DIY shops, in 2004 we established the HYPERMARKETS COMMERCIAL DIVISION.

Due to the variety of product groups and the experience gained over the years of our specialists, we, the HYPERMARKETS COMMERCIAL DIVISION, develop our main objectives in the following areas:

Presence in all major hypermarkets in the country;
Innovative vision of our commercial areas through attractive "self-sale systems";
Periodic updating of the products offered;
Modern and convenient sales packaging for our customers;
Merchandising and recurrent training of consultant sellers working in the shops;
Our products are represented in over 40 construction hypermarkets in Bulgaria:

BAUMAX BULGARIA LTD.
BAUHAUS BULGARIA LTD.
BOSHNAKOV LTD.
ENDY LTD.
CERAMIC GROUP LTD.
KREZ LTD.
MAL MUK LTD.
MEGADOM LTD.
PRAKTIKER LTD.