about us
Since its creation in 1995, the company Sonico Ltd has been looking for the right direction for establishing and improving their management, production structure and policy in order to reach the level and meet the standards of a contemporary European organisation. ...
1989

.

In 1989

Mr. Neno Nanev started his activities with production of latchkey and other goods with the trading name "ET Key - Neno Nanev."
1992

.

In 1992

DB consortium Arsenal Kazanlak, Mr.Neno Nanev takes over management of Workshop 150 in the village of Rosovets. Two models of padlocks are produced there and, in 1993, a secret lock is added to the regular production.
2003

.

In 2003

new facilities for injection molding are installed in 2003; a machine with cold chamber casting up to 500 grams and a fully automated moulding machine casting zamac up to 350 grams.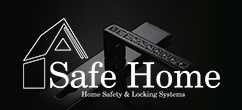 The production SONICO is concentrated in the village of Rozovets, located 56 km from the town of Plovdiv. The factory is located on an area of 9000 square meters. There are separate specialized facilities equipped with new high-tech machines and equipment. We have invested in fully automated and robotized equipment replacing the current manual production, thus increasing and refining the quality of the finished product. The production is entirely focused on the optimization of its activity in order to meet the needs of the end user. The wide range of products produced ensures protection of your home, office, hotel.
Preforms workshop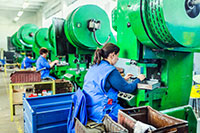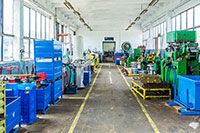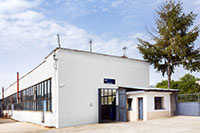 Preparation of details for subsequent operations - here tin products undergo punching operations (chopping, bending, edging, depending on the services they provide).
Installation of security locks, padlocks and others – they pass through mechanical treatment, turning, benching and assembly operations;
The factory has a machine for automatic cutting of aluminum profiles VELOX 350 AF – E
Casting area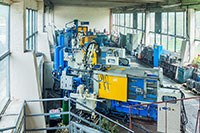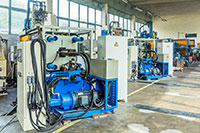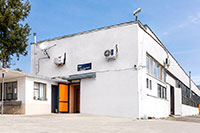 Performs casting of details. Executs operations of pressing of foundry products - pressing of handles, balls, grips.
Casting machines can cast details of aluminum and zamac. The factory has two chambers:
- cold chamber – for aluminum – up to 1.200 kg;
- hot chamber – for zamac – up to 0.800 kg;
The factory has a cold chamber casting machine for aluminum model ZLC-220T
Preforms workshop – external orders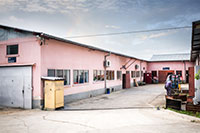 It is formed depending on the specific requests, for production, manufacturing, assembly and installation of products for customer orders
Covering workshop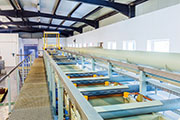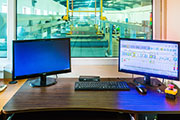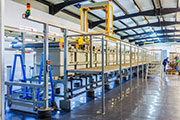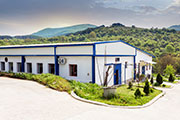 Grinding brigade - details are grinded – deburring and grinding of foundry products, which is performed on belt sanders. An aggregate machine polishes the handles;
Painting brigade - a polymer coating of the produced products is placed. Plastic paint is used. Here handles obtain colour - white, black, shagreen, gray, antique.
Iontophoresis brigade - iontophoresis coating which has high wear resistance - up to 3 years warranty
The product is taken, cleaned chemically, nickel-plated, brass-plated and a sealing in water-based varnish is made, it is baked and the finished product is fully ready for the end user. The possible colours are satin and brass.
Assembly workshop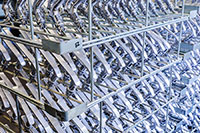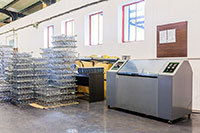 I
nstallation, assembly and packaging
of the
production is performed here.
Tool area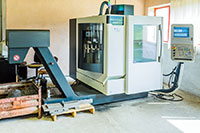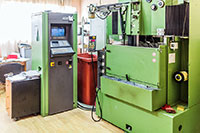 Design, tehnology and manufacturing of tooling equipment for the production of goods and merchandise;
Maintenance of the tooling equipment;
The factory has a 5-axis machining center DECKEL MAHO DMU 50 ECO
Quality control
Performed by the technical control department to each brigade. Rules have been drawn up to check the quality. The passing of the details from one operation to another is done through certification of control protocols by the TCD /Technical Control Department/.
Quality improvement is carried out by introduction of production automation. The aim is to reduce the influence and involvement of the human factor on quality in production.