about us
Since its creation in 1995, the company Sonico Ltd has been looking for the right direction for establishing and improving their management, production structure and policy in order to reach the level and meet the standards of a contemporary European organisation. ...
1989

.

In 1989

Mr. Neno Nanev started his activities with production of latchkey and other goods with the trading name "ET Key - Neno Nanev."
1992

.

In 1992

DB consortium Arsenal Kazanlak, Mr.Neno Nanev takes over management of Workshop 150 in the village of Rosovets. Two models of padlocks are produced there and, in 1993, a secret lock is added to the regular production.
2003

.

In 2003

new facilities for injection molding are installed in 2003; a machine with cold chamber casting up to 500 grams and a fully automated moulding machine casting zamac up to 350 grams.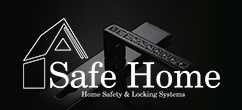 Investment in human capital

In Sonico Ltd.we realize that in the dynamic development of the global economy only the best will succeed and therefore we perceive as our competitive advantage the effective management of the most valuable asset - people.
Continuous staff development is a key priority in the policy of human resource management, as in practice in our company we apply the principles of the "learning organization".

The key to the success of our company is the inspiration to higher and higher goals and the cohesive team, combining experienced and young ambitious specialists. The guaranteed social security and the highest possible payment for each specialist further motivate all capable, initiative, creative and loyal people who radiate trust and generate enthusiasm.