Sales Department
Sales Department
about us
Since its creation in 1995, the company Sonico Ltd has been looking for the right direction for establishing and improving their management, production structure and policy in order to reach the level and meet the standards of a contemporary European organisation. ...
1989

.

In 1989

Mr. Neno Nanev started his activities with production of latchkey and other goods with the trading name "ET Key - Neno Nanev."
1992

.

In 1992

DB consortium Arsenal Kazanlak, Mr.Neno Nanev takes over management of Workshop 150 in the village of Rosovets. Two models of padlocks are produced there and, in 1993, a secret lock is added to the regular production.
2003

.

In 2003

new facilities for injection molding are installed in 2003; a machine with cold chamber casting up to 500 grams and a fully automated moulding machine casting zamac up to 350 grams.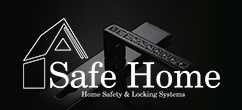 Sales Department
The commercial activities of SONICO are designed to meet the needs of theend user, establishing policy for loyal and professional relationships and service. Each of them has the opportunity to obtain information and consultation on site, through our website, our sales representatives serving all areas of the country; as well as by phone or e-mail by the professionally trained employees.
SONICO continuously improves and enhances its commercial activities in order to be relevant, innovative and successful, given the requirements of the rapidly growing market.
Sales Representatives
In order to offer services at the highest level, SONICO brings to the attention of its customers professionally trained sales representatives in all regions of the country.
Their activity is focused on the visit of small and medium-sized sites on-site, providing an opportunity for competent consultation, needed by the customers in the process of establishment and improvement of their business. They offer the best professional ideas and strategies to increase the sales and expand the product range. We aim at increasing the diversity and at the same time satisfying any specific needs of the end user.
Our sales representatives consult on spot on how to display the products - to enable customers to easily make the best choice.
Callcenter
We consult and serve our customers by phone and e-mail,
We accept and solve incoming queries,
We provide accurate and timely information regarding the received requests from customers,
We communicatw with current and future customers about the products we offer
We serve customers and partners in response to all their needs and requirements;
Sonico wins the most important, namely the customer's trust. He knows that he can always rely on our services, on our accurate, timely and adequate information on inquiries, orders, sales and deliveries. He knows that we will find a solution to his problem at any cost and will notify him about it. The customer feels that he is the one that is important. We, in our turn, strive to provide quality service to each customer.
Our system recognizes all incoming calls and a record with all available information about the caller appears on the operator's monitor. Thus a reference can be made on the products purchased by the customer and he can be offered the best service tailored to the maximum extent with his needs.
Our customers can call to get information about new products, services and promotions. Besides incoming, each collaborator in the Callcenter makes outgoing calls through which he communicates with interested potential customers to turn them into real customers of the company. In order to be successful, we strive not only to offer products to our customers and partners, but to give them a choice and to satisfy their needs to the maximum, offering the best regarding quality, price and security.
Also our customers are called according to schedule and by regions each day of the week for their queries to be taken and the necessary goods to be sent to them. Sonico works with a courier company through which all supplies are carried to every part of the country.